Shamelessly Promote Yourself Party 2014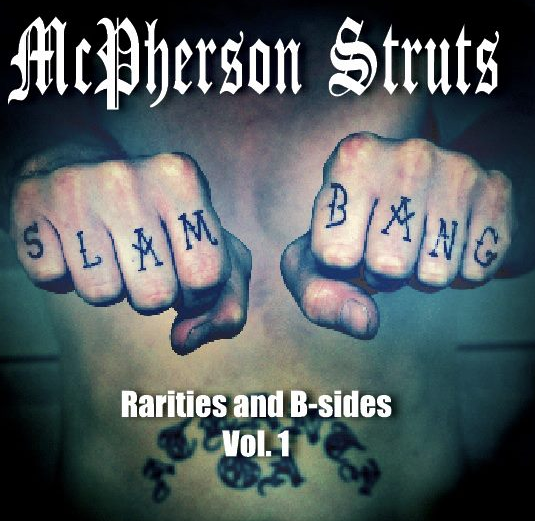 The Parker House Bed and Breakfast (and Friends) would like to invite you to the Shamelessly Promote Yourself Party (SPY 2014) at the Parker House Bed and Breakfast at 6pm on Thursday April 24. Join us for an innovative "All Trades Show" and networking party for you to come show and tell about who you are and what you have to offer (ie: shamelessly self promote yourself or your organization!).
Come meet the most interesting people and organizations in Calhoun County!! We had so much fun last year, that we are doing it AGAIN!!
This year's new twist on our community built event is to raise funds to finish the buildout of the Piedmont Benevolence Center's Food Distribution Warehouse. Completed, their warehouse will provide a local dropoff/pickup location for (less expensive) bulk food available to all our area food banks. All proceeds will be donated to the Piedmont Benevolence Center 501c(3)!!!
Come build with us!
BUILD YOUR BUSINESS (or ORGANIZATION)! Bring plenty of business cards and flyers! Dust off that elevator pitch and promote what you do.
BUILD YOUR AUDIENCE! Bring your portfolio! Bring some samples to hang or display on the walls. Bring your instrument and we'll give you an open mic! Bring a demo CD for us to play as background music.
BUILD YOUR CASE! Are you in local government or a fellow member of the Chamber of Commerce? Come tell us what direction you'd like to see Anniston and Calhoun County head.
COMMUNITY BUILT EVENT!! Are you a caterer or restaurateur? Are you in the beverage industry? Do you have a skill or product to contribute to the party? Call us about being a Sponsor FOR IN-KIND CONTRIBUTION!
BUILD OUR COMMUNITY RESOURCES! If you'd like to DONATE to the Piedmont Benevolence Center, Sponsor the party! We'll reserve a table for your display and you get a tax receipt for donations above $100. For Sponsor info call us or Gerwin Wallace 256-241-1500.
YOU'VE NEVER HAD SO MUCH FUN SHAMELESSLY PROMOTING YOURSELF FOR A GREAT CAUSE!
(All proceeds go to the Piedmont Benevolence Center)
General Admission Tickets are $20
Sponsorship Levels: $100, $250, $500, $1000
Sponsorship received by March 28 will get included in promotional material, first choice of booth location for the event, and tickets for two. Contributions above $100 are tax deductible, and will prioritize your promotion during the event.
Last year we had 150-200 people at the event. This year, we are targeting 300-400!!
Give us a call or drop us an email saying you'd like to join us, and for what level of commitment, and we'll get you on the list.
Some of our early sponsors include: Top Notch Events & Rentals Inc. The Peerless Saloon & Grille , Prime Dining & Bar, The Gypsy Begonias,McPherson Struts, The Anniston Star,
Purchase Tickets Here! $20 each, all proceeds going to the Piedmont Benevolence Center! Pick up tickets at Will Call or prior to the event.
Who: YOU! and everybody else
What: A big all trades show and networking party
Where: Parker House Bed and Breakfast
330 E 6th St, Anniston, AL 36207
both inside and outside on the grounds
When: 6-9pm Thursday April 24, 2014
Why: 1) Raise money for buildout of the Piedmont Benevolence Center's Food Distribution Warehouse. 2) Give you a forum to shamelessly promote yourself. 3) Have a ton of fun!
How: Tickets are $20 to attend. Booth space will be $100 and up. Call Scott or Megan at 256-405-9262 or email scottandmegan@parkerbnb.com to reserve your space today! Tickets will also be available at local retailers soon!
The event will spread across 3 micro-venues, the Parker House 1st floor, Parker House 2nd floor, and the Grounds. Vendor booths, food, and entertainment will draw crowds into all three spaces.